Arsenal midfielder Thomas Partey will undergo an MRI scan after this weekend's FA Cup fourth round defeat to Manchester City.
Partey was substituted in Friday night's defeat as Albert Sambi Lokon came on to replace him.
Arsenal boss Mikel Arteta has confirmed the Ghanaian, who has been an impressive part of their season, is "a bit uncomfortable".
The Independent's Miguel Delaney and the Press Association's Simon Peach discuss the reaction of Arsenal fans to their 1-0 FA Cup defeat by Manchester City.

Arteta said: "He has a bit of discomfort and it was getting worse and worse.
"He was too uncomfortable to continue. (Saturday) or the day after that he will have an MRI scan and see what's there.
"At the moment we've got Mo (Elneny) injured. He can't recover. (Albert) Sambi came in and played well.
"Really, Thomas is a big influence and a big person, and we didn't have him in the second half."
The Gunners are looking for a new midfielder before the transfer window closes and a serious injury to the 29-year-old could accelerate those plans ahead of Tuesday's deadline, with Mohamed Elneny currently injured.
Sky Sports' Michael Bridge reports that Arsenal have made a £60m bid for Brighton midfielder Moises Caicedo.

Arsenal made a £60million bid for Brighton midfielder Moises Caicedo on Friday.
The south coast club insist that Caicedo will not be sold in the January transfer window, but Arsenal remain interested and are set to re-enter with an improved offer.
On Friday night, the Ecuador international released a social media post asking Brighton to take their "best chance" following Arsenal's £60m bid.
Roberto De Zerbi says he spoke to Moises Caicedo as a father, not a coach, and hopes he will stay at Brighton until the end of the season

Asked about the 21-year-old's move after the defeat to City, Arteta said: "You know I'm not going to comment on any players until it's done and I'll continue like that."
Asked if Arsenal were hoping to be free in the coming days, the Spaniard said: "We have been very active in the market.
"We have some needs and if there is anything else, the club is ready to try when it makes sense and hopefully this is a player who can improve our squad."
Keane: I expected more from Arsenal at City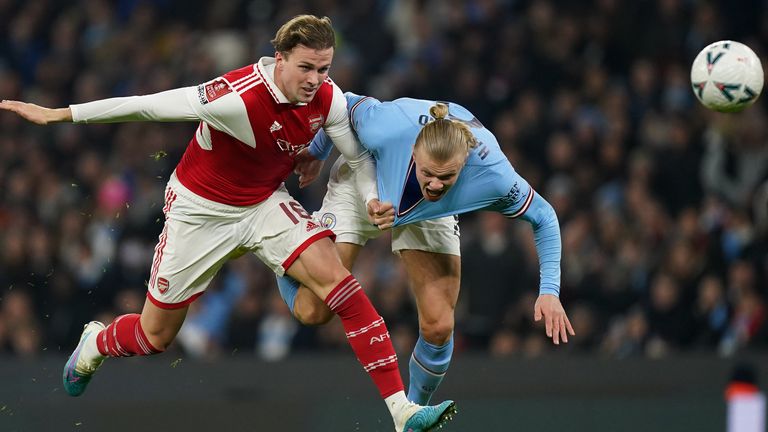 Roy Keane says he "expected more" from Arsenal's 1-0 FA Cup defeat to City and labeled their performance "disappointing".
The north London side are five points clear of City in the Premier League, but Nathan Ake's second-half winner saw them through in the first meeting between the two sides this season.
But Arteta made six changes from last weekend's Premier League win over Manchester United, while City made just two as they included the likes of Erling Haaland and Kevin de Bruyne in their starting XI.
Former Manchester United midfielder Keane said this ITV: "Arsenal was difficult to rate tonight because of the team they fielded.
"Looking at the squad, you can tell it's not their priority. They want to win the Premier League.
"But I know the players will be down in the next few days because they don't want to win.
"They will recover and if they win the league they will say they have to sacrifice this game, but when you make a lot of changes, especially in defence, you give the message that you are not that worried – that is not a good message to send.
"I expected a lot from Arsenal tonight but they disappointed."
Pep: Arsenal will change everything in title race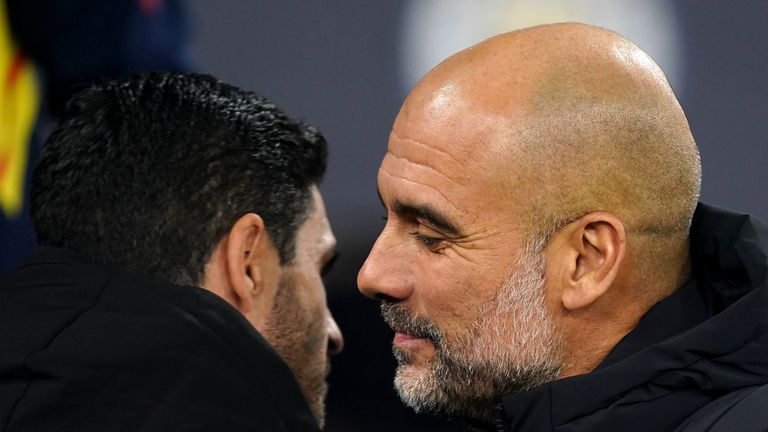 Pep Guardiola played down suggestions City's 1-0 win had any bearing on the Premier League title race.
The Spaniard admitted he was surprised by the tactics used by his former assistant Mikel Arteta as Arsenal's man-to-man marking disrupted City's flow.
Guardiola: "It was a difficult game, a difficult opponent. "The second half was better except for 10 minutes after the goal.
"I didn't expect this kind of relationship, man to man. It made the process difficult. In the second half we had to connect with Erling (Haaland) more than usual, which is what we had to do. But it's a win, we'll see what we have to do in the next round."
City travel to the Emirates in the Premier League on February 15, but Guardiola says he does not think the result will have any impact.
He said: "I'm sure both teams will adjust something.
"I think they're going to do something different now."
Keane: It will take a long time to stop City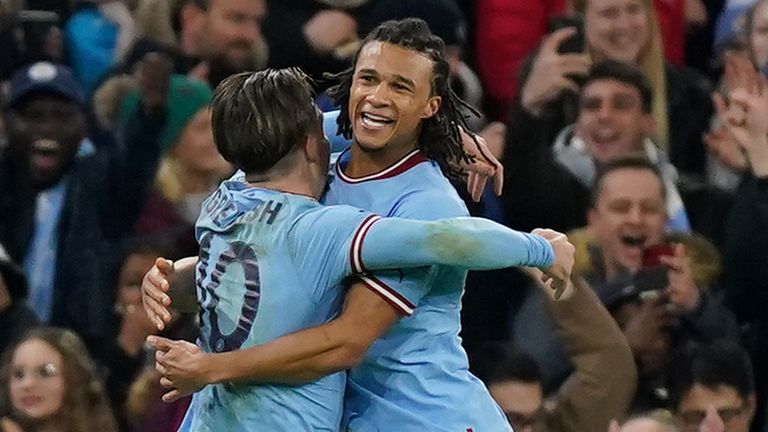 Guardiola's side have now won their last three games, snapping a back-to-back losing streak earlier this month.
Keen said ITV: "Pep Guardiola criticized his players a few weeks ago but they reacted well.
"These guys are naturally winners over the last few years, so they're used to it. It takes a long time to stop them.
"What we saw tonight is that Manchester City have shown the experience of knowing how to win games over the last few years.
"Arsenal made a mistake and they were punished for it.
"It's good to win matches when you're not at your best and there's more to come from City. They weren't at their best tonight but to get it done in the FA Cup."