At a recent evening at the Pratt Textile Dye Garden on the Brooklyn campus, the Pratt community was invited to mark the end of this year's growing season for the thriving space. Harvest Salon is part of Sharing the Yield, led by Gina Gregorio, associate professor of fashion design, and a 2022 Center for Teaching and Learning Fellowship to expand the space, filled with container beds with flowers like indigo and indigo. Bible, Yaro, and the golden spear. At twilight for that October event, visitors can enjoy food and appetizers made with ingredients from Pratt Farm To Campus, candy cosmos flowers, Donations can be made with gifts including radishes and marigold pickled eggs.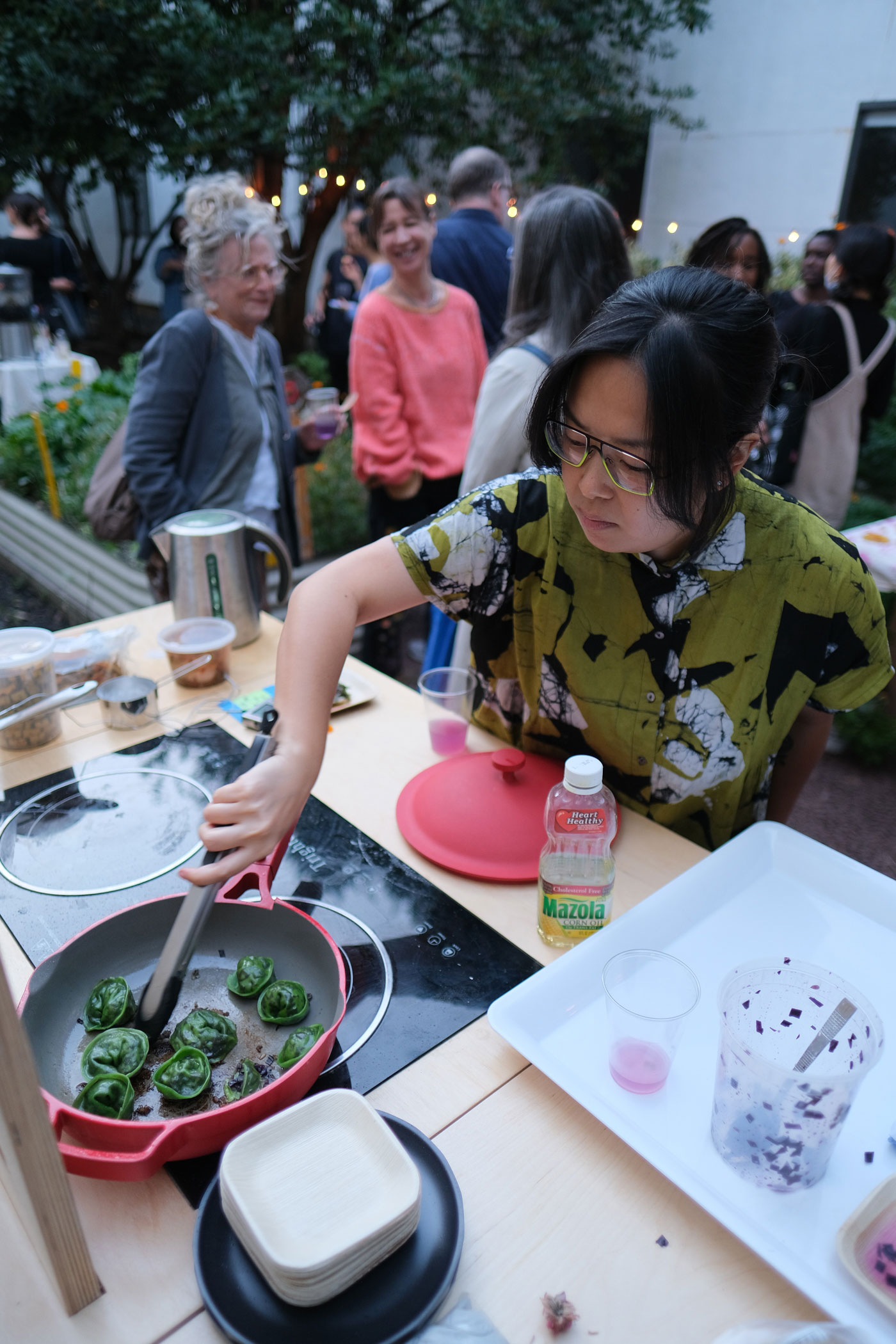 The Harvest Salon is the latest visit to the Pratt Social Practice Kitchen since its debut in 2020, where students, teacher, pop-ups on the street open by reservation for teachers; or employee. With a 2019-20 Seed Grant, Amanda Huynh, assistant professor of industrial design, created a mobile kitchen that can serve as a backdrop for collaborative learning. Huynh, a food designer and former student at Emily Carr University of Art + Design in Vancouver, added inspiration to the project with a mobile kitchen designed by Joey Cheung. Charlotte Reiter for Harvest Salon; MID '24 was deeply involved in the kitchen's contribution to the event.
"It was used for bioimaging research to see prototyping and manufacturing techniques, candy molding workshops, natural textile dyeing workshops, various design school events, and simple activities like cooking breakfast for the class," Huynh said. "One of the characteristics of food that I often think about is edibility. It lowers the barriers to engagement—anyone can talk about food. Everyone has food memories and a connection to food. Harvest Salon is a fashion, industrial design; Foundation, Fine art, etc.—I think the food is the key, rather than the colors and dyes, in the way the event is celebrated."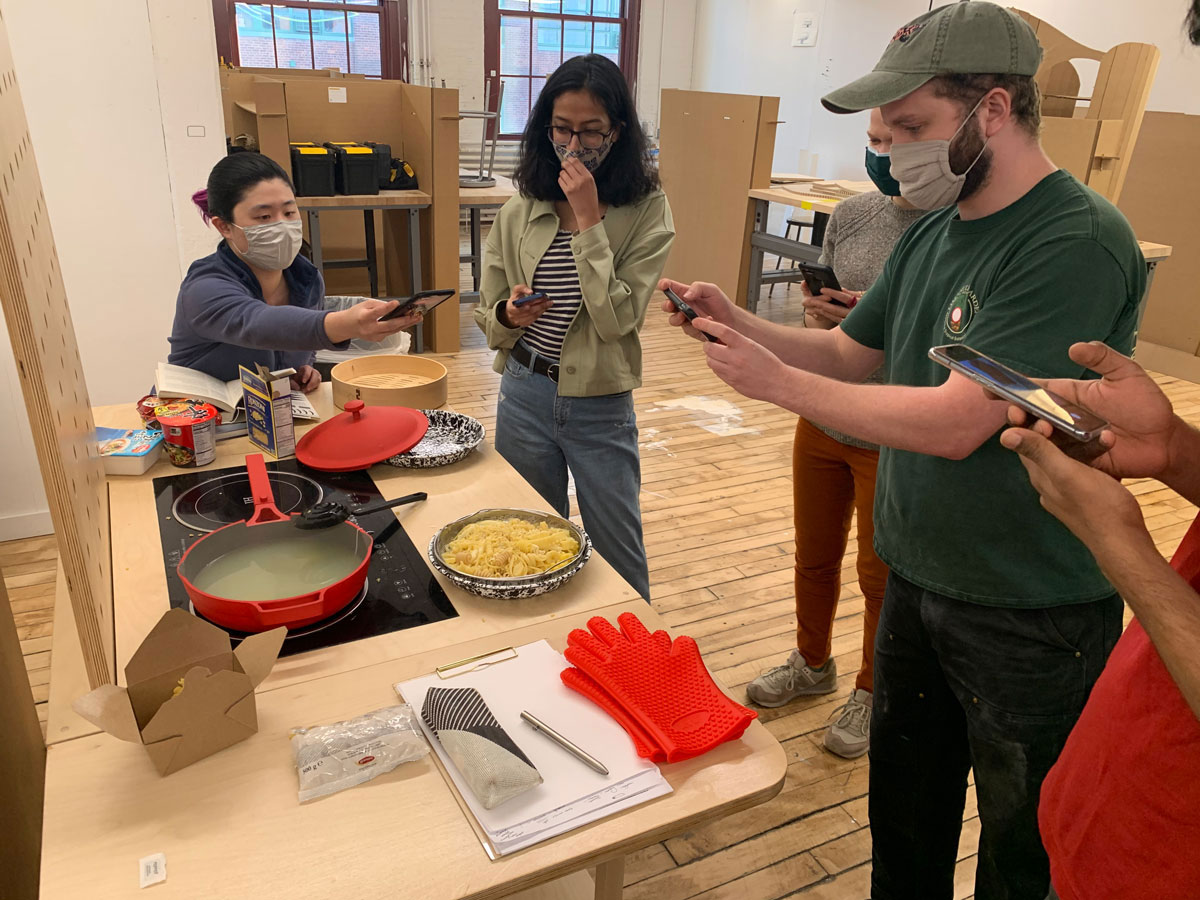 Many of these activities, from informal meals to research projects, deal with food waste; The project was envisioned from the beginning with issues such as community building and social innovation, food not only as material but also part of the use of food. A form of communication. Its design is flexible for different needs; Countertop stoves; A vertical surface to hang pots and pans or other items and storage at the bottom. The wooden wings can be raised for more surface space or folded down for easy walking on it. The wheels.
Although the epidemic delayed its construction until the wood shops reopened on campus, Finally, Huynh built it with research assistant Kai Wen Chuang from BID '20 in late 2020. Its completion coincides with a time when opportunities for outdoor gatherings and the safe sharing of community moments are more important than ever.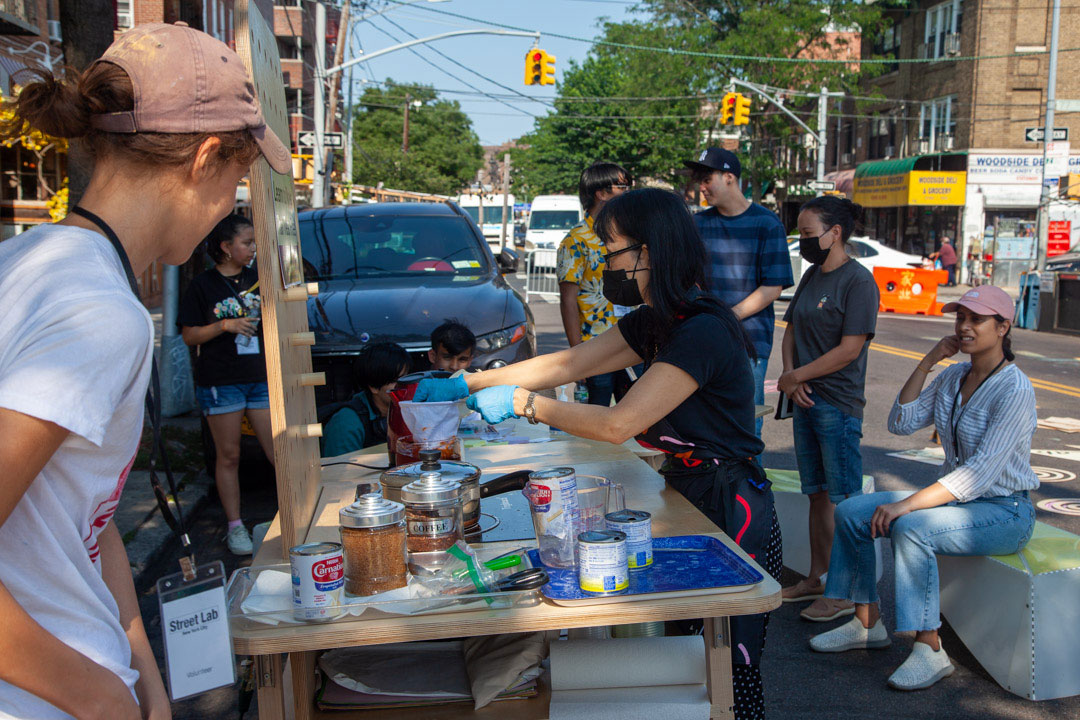 The project was presented at the 2020 and 2021 Research Open House and participated in the 2021 and 2022 Foundation Expanded openings. Huynh worked with Foundation Associate Professor Corinne Ulmann on a collaboration between the Myrtle Avenue Brooklyn Partnership (MARP) and Pratt Foundation faculty connecting first-year Pratt students to civic engagement.
This summer, the Pratt Social Practice Kitchen traveled to Woodside Avenue in Elmhurst, Queens, and held a free demonstration by the Thai ice troupe at the inaugural Street Lab. Street Lab is a non-profit group that creates programs for public space. The team includes Hannah Berkin-Harper, assistant professor of industrial design; MID '07 and Anushritha Sunil; Includes MID '22. The pop-up has Fri wanted to host an event like this, but eventually invited the community to make drinks with a local Thai grocer owner through Street Lab and a mobile kitchen.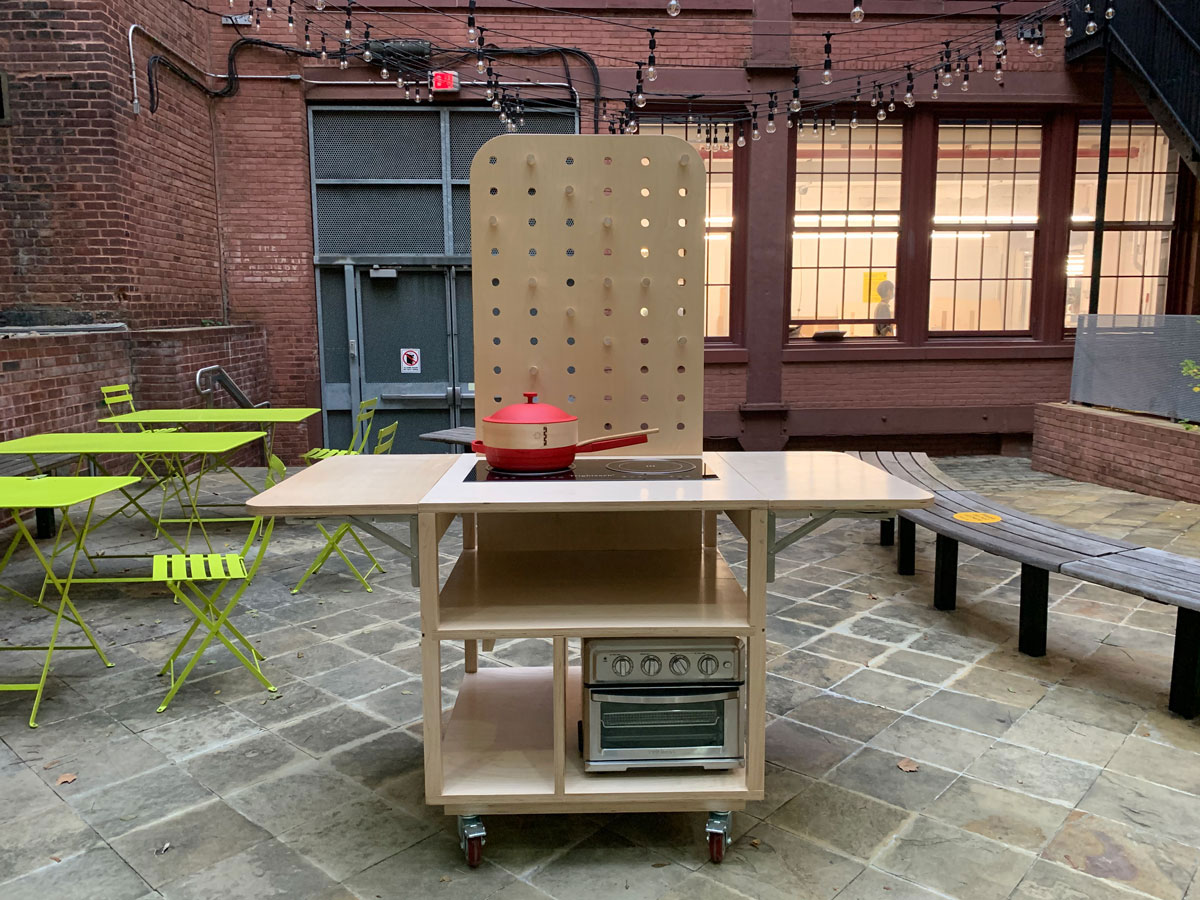 Events like this bring together people and projects from across campus and the city, but some are much smaller.
"In the spring of 2021 [School of Design] During Wellness Weeks, Dean Anita Cooney and I organized a series of events called 'BYOM(ug)' where the School of Design community served tea and breakfast smoothies before 9 a.m.," Huynh said. "It's the first time we've gotten together for such a long time, when everyone on campus is a little more isolated than usual. It's a special memory for me because the kitchen itself arouses the curiosity of passers-by, and really, the campus. It's designed for anyone to use."
Students in the capstone course, led by Huynh, use a mobile kitchen to cook for each other. throughout the school year; This weekly moment of interaction supported students within a caring network. The Pratt Social Practice Kitchen is for anyone at Pratt to create; It plans to be a continuous collaborative resource for sharing the joy of food wherever it can be tested or rolled.