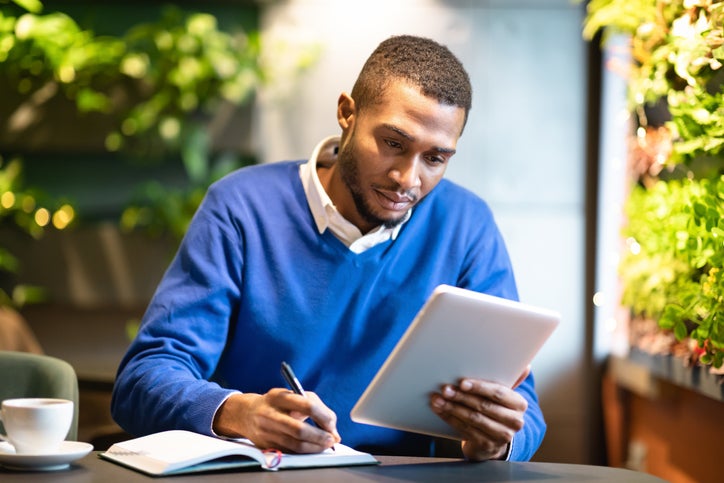 We wait with bated breath to learn if Musk can turn Twitter around.
---
Key points
The unpredictable behavior of Musk during the purchase of Twitter reminds us to pay attention to the leadership of the company before investing.
Investing in a high-risk company can result in high rewards – however, it can also leave you with nothing to show for the investment.
Companies promote their operations to attract new investors, so it's up to you to do your due diligence before investing.
---
One of the biggest stories of 2022 was the purchase of Twitter by Elon Musk for $44 billion. The lessons we learn may have something to do with how Musk bought the social media company. They may also have to do with the number of people who put their own money into the venture. Regardless of which stocks we're looking at, here are four investment lessons to take away.
1. Study the leader
Before investing in any company, it is important to look at the management team. Is there someone at the helm with a strong track record, and is that person surrounded by equally competent people?
One of the funniest parts of the Twitter purchase was how hard Musk tried to get out of the deal. After signing the deal in April, Musk spent months looking for a legal loophole that would allow him to back out.
Musk only went through with the $44 billion purchase after Twitter pleaded and a judge gave Musk a Friday deadline to complete the deal.
Now, if Musk was any other leader, you might wonder if he has what it takes to run a company. However, after 20 years in business, Musk's space transportation service, SpaceX, is doing well. And finally, after 17 years without making a profit, Musk's car maker Tesla became profitable in 2020.
Pretend we're not talking about Elon Musk, though. What if you were considering investing in a company whose current CEO once ran Compaq, a computer company that failed to innovate and ultimately went bankrupt? You have to look closely at that leader's overall record.
The point is this: The CEO is the captain of the financial ship. If they don't have a clear idea of ​​where they are going or how to get there, you are taking a risk by investing.
2. Consider the history of the company
It's hard to see why Musk wanted to buy Twitter in the first place. After all, Twitter has been around since 2006. In all that time, it was only profitable for two years, 2018 and 2019. In 2020, Twitter lost more than $1 billion, and in 2021 it lost another $222 million.
Once you hitch your wagon to a specific company, the highs are your highs, and the lows are your lows. Imagine you bought Twitter stock in 2018. You will feel pretty good about your purchase. However, two years later, you wonder what you got yourself into.
No one can predict whether a company will become more or less profitable, however, looking at the entire history of a company's earnings offers a better sense of the risk it is taking.
3. Determine your risk tolerance
When Musk went to banks like Morgan Stanley and Bank of America, they signed up to lend him $12.5 billion for the purchase of Twitter. Billionaire investors such as Oracle co-founder Larry Ellison and Saudi Prince Alwaleed bin Talal also pitched in. In fact, the Saudi Prince and his Kingdom Holding Company are the company's largest shareholder after Musk.
Every one of Musk's investors wants to trust the man to turn Twitter into a profitable company. Of course, such investors are less affected by losing a few million.
As for everyday investors, part of the equation is determining how much you can afford to lose. If you have a low tolerance for risk, look for companies with a long track record of making a profit. Your money may not grow as much as it would with a business that shoots off like a rocket, but you'll sleep better at night.
4. I don't believe the hype
Public companies spend a lot of time hyping everything they have to offer. It is important to keep the investment dollars coming in if they want to grow their businesses.
Buying into any investment because it happens to be hot or because everyone you know is getting in on the action is rarely a good idea. Unless you have done your due diligence by investigating the history of the company and its leaders, you are not ready to put your money in the pot.
The sweet lesson in all of this is that sometimes you can skip mistakes by learning from the mistakes of others.
Warning: the highest cash back card we've seen now has 0% APR intro until 2024
If you're using the wrong credit or debit card, it could be costing you serious money. Our expert loves this top option, which features a 0% intro APR until 2024, an insane cash back rate of up to 5%, and all somehow with no annual fee.
In fact, this card is so good that our expert even uses it personally. Click here to read our full review for free and apply in just 2 minutes.
Read our free review